Premarket Tobacco Product Application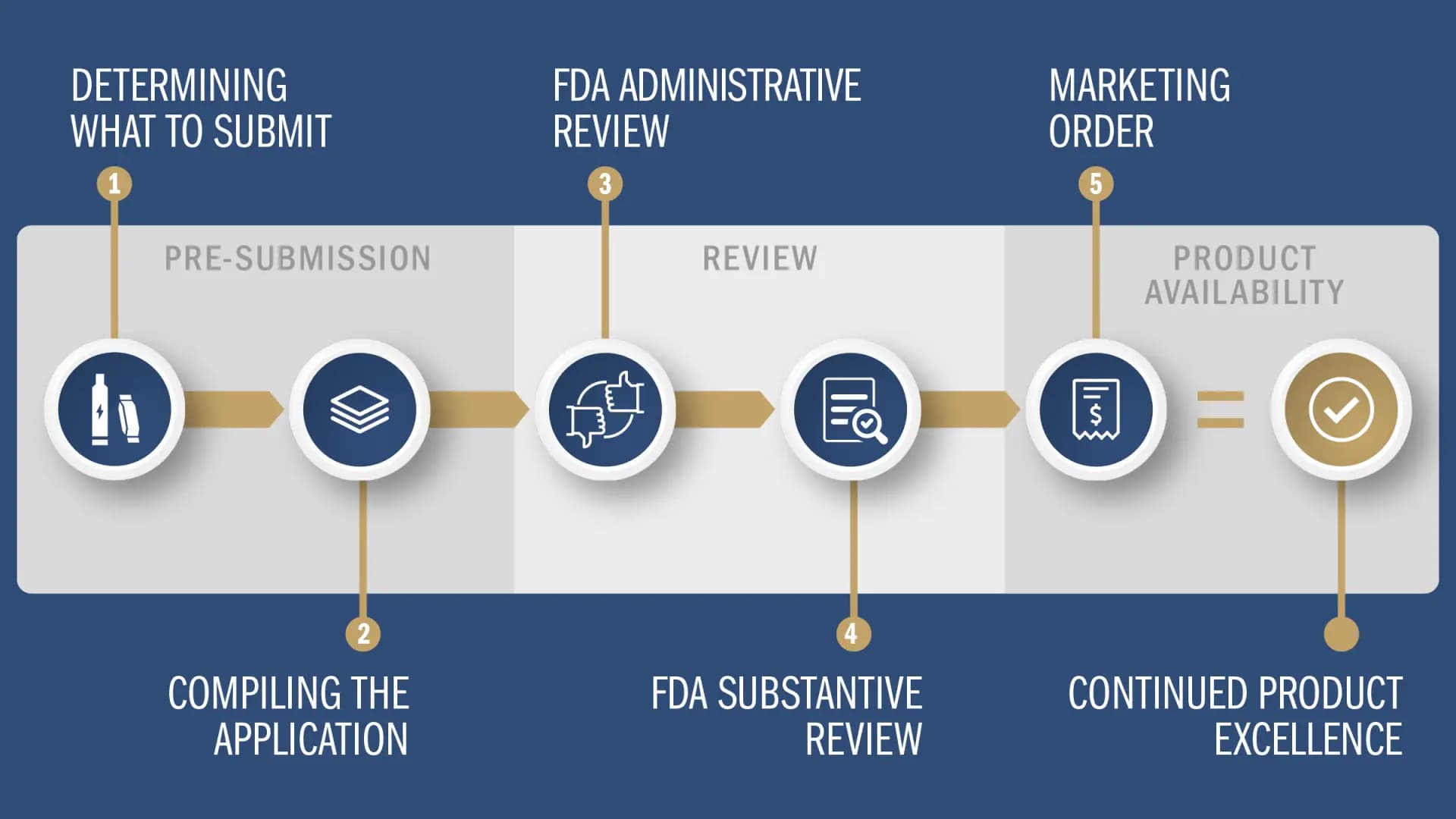 PMTA is Shaping the Future of the Industry for new category nicotine products.
Here's how we're responding.
The Premarket Tobacco Product Application ("PMTA") process is one of three ways that tobacco manufacturers can secure Food and Drug Administration marketing authorization for new products, and it is the most important for the future of the industry because it applies to vapor, modern oral and other new category nicotine products.
Reynolds believes the PMTA process, as it is laid out today, will be an effective, responsible way for innovators to bring to market tobacco-based products that are manufactured, marketed responsibly and aligned with public health priorities.
R.J. Reynolds Vapor Company has submitted applications for a number of our new category products, which means there is no expectation of change in customer access to products, flavors or strengths in the near-term.
This means you should be able to continue to find our products on shelves and online much as you do today.
We have invested years of research and development and thousands of hours to make sure our PMTA applications demonstrate our products' potential, and we are excited to be progressing through the process.
Click here to see how the process works.